ARGH!!!!! *HEAD-DESK*
I am SO frackin livid I could just....*Groaning-sigh*
I made Ziti tonight...I make an Awsome sauce (Spaghetti / Ziti, I use it for both). I use meat, mushrooms, onion, red bell pepper, garlic cloves, and chopped collard greens (sometimes spinach) and I do two things (Like a seasoning) to the sauce I wont mention couse its my secret.
Anywhoo, when I make it I make two bakeing dishes worth and then separate them and eat them for a week yadda yadda...
So, I made it tonight and when the alarm went off and I opend the oven, I discoverd that at some point while bakeing, the frackin pyrex bakeing dish exploded! And not only did I lose that one, the other was coverd in shatterings of glass as well!
Its such a waste...it all has to go into the garbage...
~DarkDreamer
Exploded baking dish and now my dead Ziti...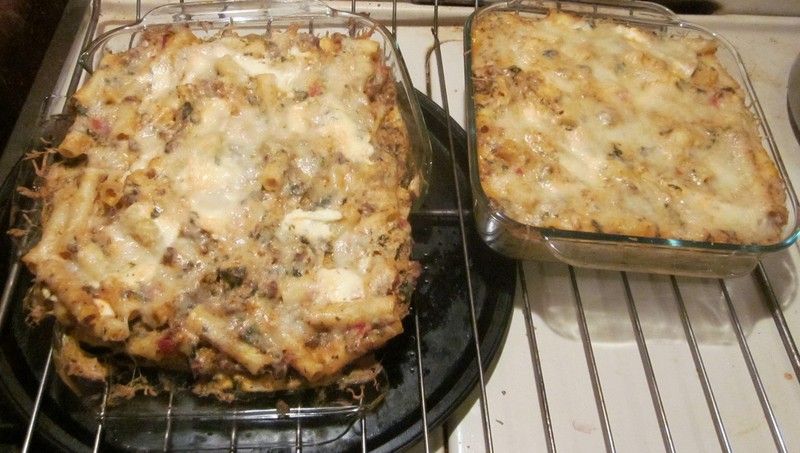 The exploded baking dish. I just cant believe it did that....
The other dish that was beside it...covered in shattered pyrex...next to it were the large shards I could lift out....